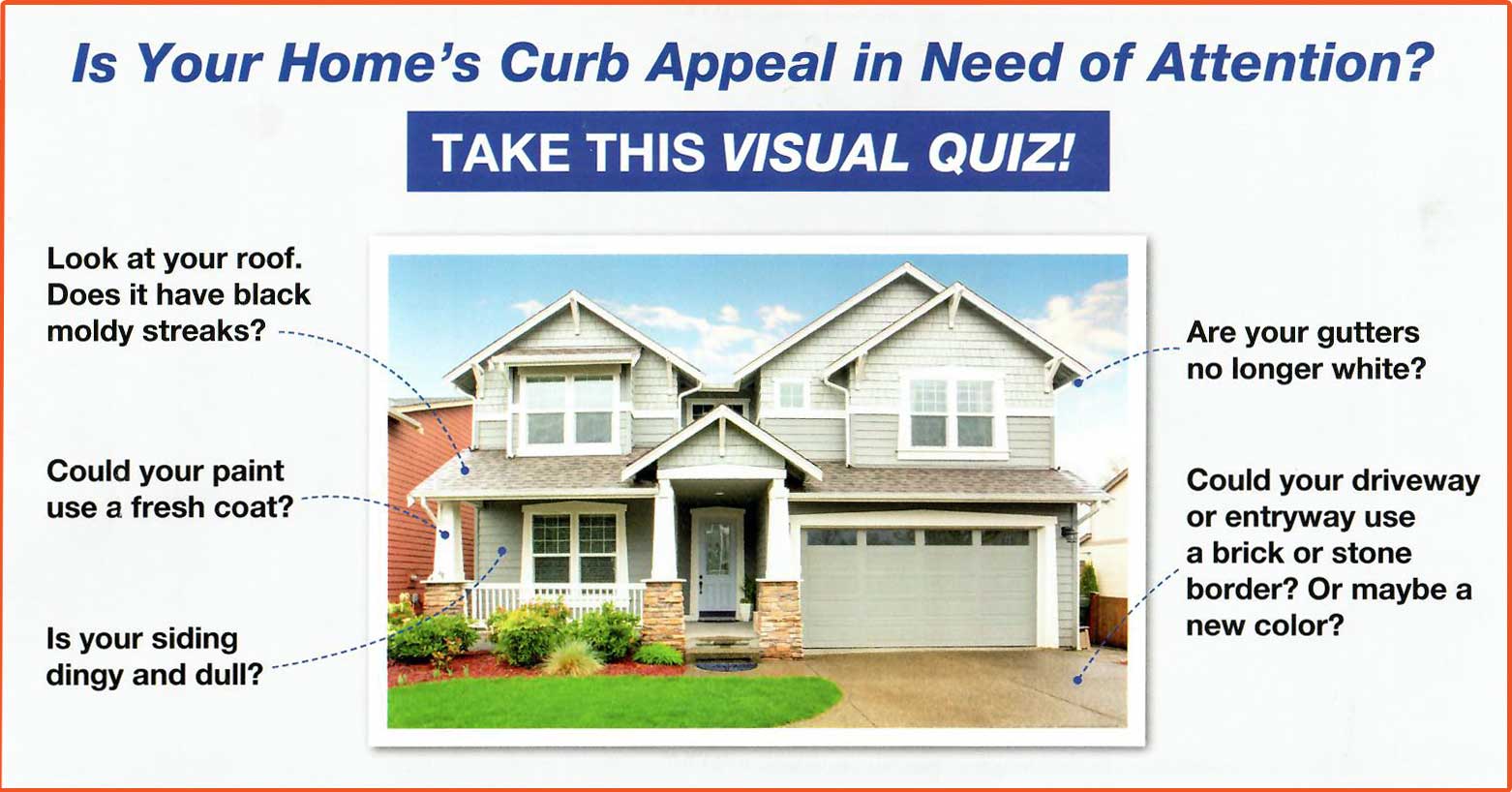 Decorative Concrete/Resurfacing
We have over 25 years of experience as concrete artisans! We start with existing concrete and create a brick, tile or stone effect. The best part: our design capabilities are so unlimited that we can offer something for every budget! We could add brick around the border with crossovers! We could stain the concrete a different color or do both! We could do a full resurfacing and add a European fanstone effect, herringbone brick effect, Mediterranean tile, basketweave, random stone, special logos, or a custom design that addresses cracked concrete! You get the idea! We resurface or stain — driveways, garages, porches, walkways, patios and pool decks!
Painting Interior/Exterior
We are professional residential and commercial painters. A fresh coat of paint, if properly applied, will immediately elevate your home's beauty and extend its longevity!
Roof and House Shampooing
Black, grimy streaks are not a sign that it is time to replace your roof. They are merely algae stains! And they aren't granules in your shingles. We can safely remove this algae, not only removing the eyesore, but potentially saving you thousands in early replacement costs! And … we can safely and effectively clean your home's siding with our Pro Softwash System. We will not use high pressure on your siding! Plus … Nothing can help bring your home's curb appeal back to life like making what is supposed to be white, white again! Really white gutters and fascia make a house pop, creating instant curb appeal!