WE ARE THE TRI-STATE'S PREMIER CURB APPEAL SPECIALISTS!
We specialize in concrete resurfacing and interior floors for modern living spaces:
Our state of the art cement overlays are designed to be applied over your existing concrete, creating beautiful and inviting driveways, pool decks, porches, patios, walkways, garages, basements and more!
Our designer epoxy finishes:
This process creates stunning, durable and low-maintenance floors that will completely and forever change the look of your garage, basement, kitchen, bath or any modern living space.
Check out our Surface King Epoxy site with the link below ~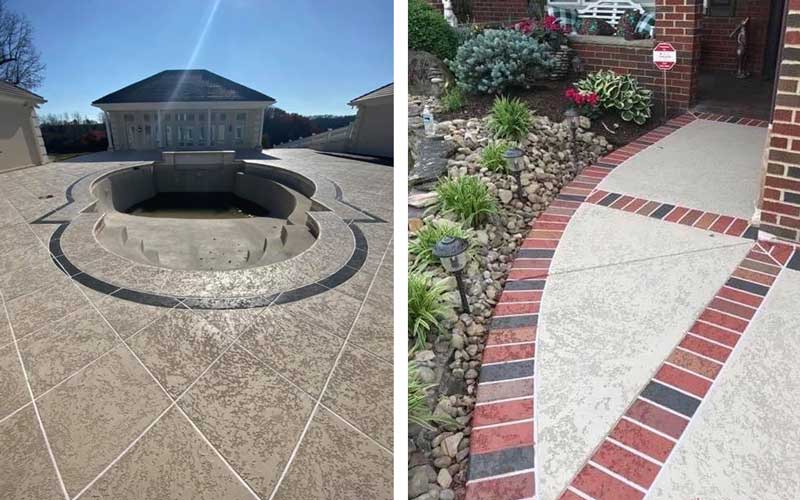 Contact Us
Feel free to send us a direct message with this form!

SURFACE KING
511 Pond Run Road
Raceland, KY 41169
606.571.4044
kingmetristate@gmail.com
Surface King on Facebook